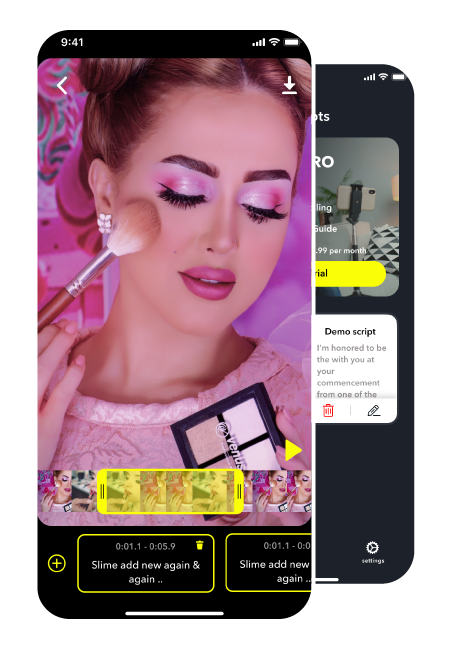 How 180k+ Creators Confidently Record Professional Video
It's a user-friendly app that shows your script while you record your video, so you never have to record in a second re-take.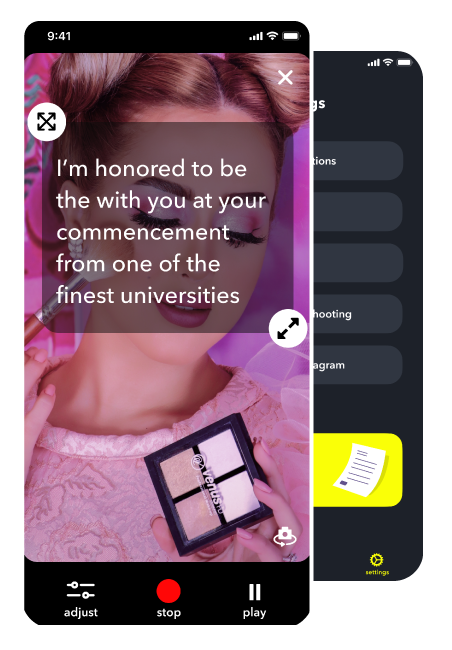 Effortlessly record high-quality videos with any iOS device
Teleprompter: Scripts-Subtitle is an online video caption unique app that helps improve your videos' quality with captions.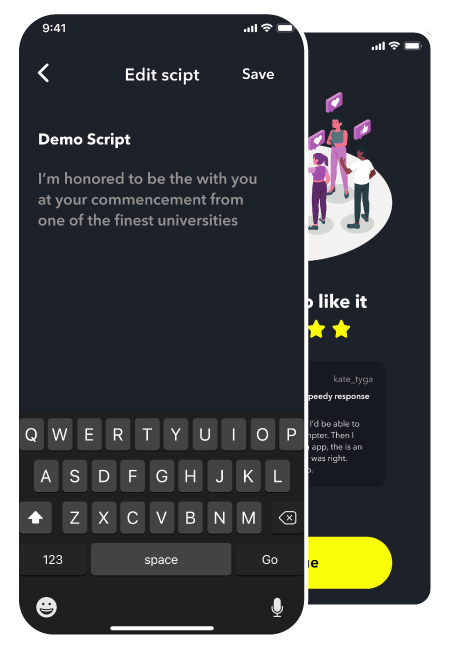 Create Effortlessly Professional-Sounding Videos
With the help of Teleprompter; you can record videos on any iOS device in 4K, change your script on-the-fly, and read at your speed without worrying about forgetting your lines.
Check-Out Our Amazing Features
There are multiple features that helps to improve your video quality
Professional Presentation of Your Videos
Record in Landscape or Portrait Orientation
Create, Import, Edit, Save and Share Unlimited Scripts
Teleprompter is the top-rated professional App for any IOS device that helps you to create high-quality videos in minutes. Make your video presentations less stressful and more efficient. Read your script beside the camera, so you're always looking toward the camera. It scrolls the scripts next to the camera lens to ensure you are looking directly into the camera at all times. So, No need to memorize lines; read from the prompter while recording the video.
Benefits of Using Teleprompter: Scripts-Subtitle App
There are lots of benefits that we've collected here
Reviews
Our Happy Users Reviews
I love doing my advertising video with read-made scripts as I always forgetting the text. Thank you guys. 🙂 👍
Cool teleprompter
I can look at the screen unnoticed and see all the text. It makes video recording so much easier
Professional app
The sound and video quality is at the highest level. Super for shooting ads
Exactly what I needed
This app is a hack for creating content by reading from your phone while recording! Crazy, good, and useful!
Wonderful App
My job of taking videos has become so easy with this teleprompter app.
A Smarter Way to Create Quality Videos
Our teleprompter app is very easy to use; it has an intuitive, trendy design that will allow you to record your videos in minutes. Just paste in your text, click to record, and when you're finished, you can click 'Edit' to add subtitles to your video, cut/trim, crop, add titles, and many more things you can do!